User Administration
From PGVWiki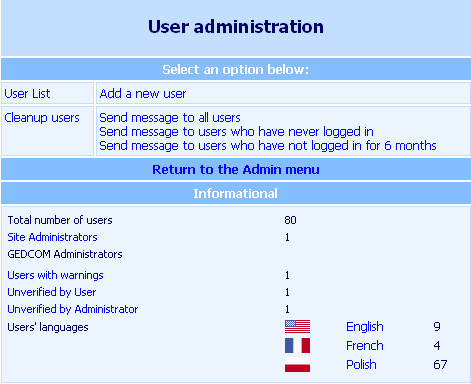 The user administration screen gives you access to all functions of creating, editing, verifying and communicating with users. The upper section provides links to the following functionality:

The lower section lists the statistics for different types of users:
Site administrators
Users with warnings (for example if a self-registered user did not verify himself in 7 days)
Users that have not yet verified themselves
Users not approved by the Administrator
Users by preferred language
Clicking on any highlighted entry brings you a list of users that match the selection criteria (e.g list of all Site Administrators or list of all users using French language etc.).